Hello again, friends!  Today's post is a fun one, because it's all about gift tags!  I create a big ole stack of gift tags every year, to use on all of our Christmas gifts so I had a ton of fun creating lots of gift tags using several different Papertrey Ink new releases this month!
First up is the Holiday Tag Along mini kit which I think is genius.  I love, love it.  Truly.   
One really fun thing to note is that these insert dies work on a lot of other die cuts as well.  I'm sure you've seen Betsy use them on a few different things besides tags, during the release, and I'll be showing you another fun project tomorrow, using those little cut out dies.  But I wanted to show you here, that they work great with not only the tag die that comes in the kit, but also with one of the Made With Love Tag #1 dies!  You can see above, how I used both options for this tag set!  
The kit contains a stamp set for stamping in the circles on the tags, a collection of dies to cut out both the tag and all the little cut-outs, if you so desire, pre-printed tags that you can just cut out and go with, a few cute twine options and a bag of fun sequins!  Lots of goodies in this mini kit!  

I started out by cutting four white tags as well as four pink or red or plaid tags to use as backers.  I then die cut the openings on each tag.  This is super easy to do....you just die cut the top opening and then move the die around and die cut the bottom opening.  And if you're using a variety of the cut-out dies, you can die cut multiples all at once.  As you can see here, I used four different cut-out dies, so I just used a bit of washi tape to hold each die in place while running them thru the machine, but I was able to lay out all four tags and cut all the top openings at once, and then cut out all of the bottom openings at once!
Next, I stamped all of the sentiments, stamping them in raspberry fizz at the top of each, and sponging some pure poppy on the stamp, at the bottom of each.  Love that multi-colored effect.  Then, on the tags on the left, I added another sentiment on top, with some scarlet jewel ink.
To finish them off, I die cut and stamped some holly leaves from Spruce & Sprigs.  They were stamped with kraft ink on kraft card stock and then I sponged on a little cocoa bean ink towards the bottom.  I topped them with some sequins and tied on some of that super cute twine from the kit.  (Can I have a gigantic spool of that twine, please?!)  Haha!
And just because they were too darn cute to not go ahead and die cut......here's a pile of the pre-printed tags from the kit!  All I did was die cut each tag and each cutout and then tie on more of that fun twine from the kit.  SO easy but gosh they're cute!
So then I got to thinking what a fun little gift set this would be.....to give a set of tags away!  So I whipped up a little gift bag to put them in.
I die cut the Wine Bottle Tag #2, and adhered it to the front of the bag, cutting off the circle part at the top.  Then, I topped it with one of the tags from the kit, but I just taped it on with a bit of washi -- that way the recipient can pull it off and use it, too.  
I added a few sequins as well as some holly leaves from Spruce & Sprigs and some berries from Holiday Greens.  Those images are great ones to add to just about any holiday project!
Next up, is another fun set of tags that mixes in some of last year's products with brand new releases!  Love that!  
I started out by die cutting 8 tags -- four from kraft card stock and four from Bitty Big: Pure Poppy patterned paper -- all using the Made With Love Tags #1 die.
On the kraft tags, I stamped the Quoted: Favorite Things sentiments with cocoa bean ink and then added some pine branches at the top, with Holiday Greens images and some tropical teal ink.  
I topped the pine with some red sequins and tied on a bit of cotton twine.
This is my FAVORITE Quoted stamp set yet!  I love The Sound of Music soooo much -- one of my all time favorite movies -- and since that is the case, I even named my blog after the song from the movie!  See my banner up at the top of my blog?!  :)
Anyhoo, I flipped the tags over so you could see what I did on the bag layer......I die cut and stamped lots of thermoses from Cozy Christmas!!  GAH!  How fun are those?!  Goodness, I love these tags!  Can't wait to tie these on some gifts this Christmas!!  
Ok, I'll be back tomorrow!  But for now, don't miss out on projects from the rest of the design team!  You can find them all at Nichole Heady's blog!
much love,
Follow me on Instagram, Twitter and Pinterest for all the latest updates.
{Pink & Red tag set supplies -- click on thumbnails}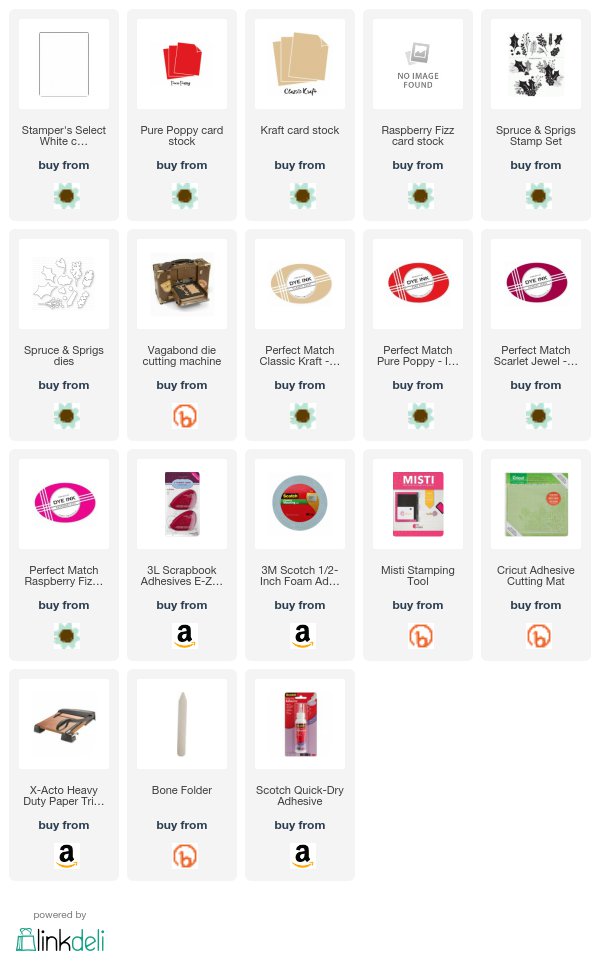 {Holiday Tag Along gift set supplies}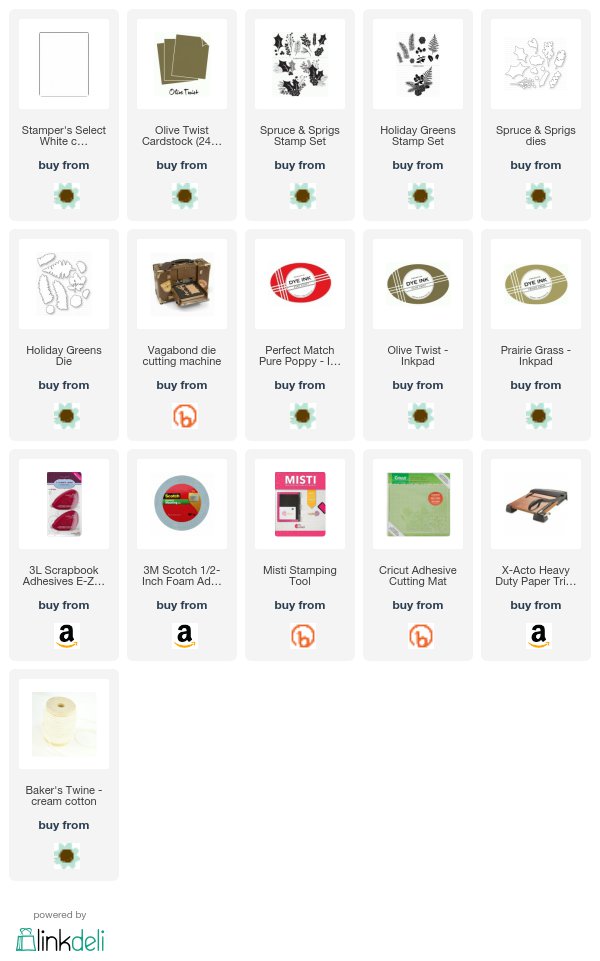 {Brown Paper Packages tag set supplies}