Hello, friends!  I'm just popping in today with a couple more projects from this past Papertrey Ink release.  I intended to share these along with everyone else last week, but I got my flu shot on Monday and within a few hours, I was throwing up and had literally every other flu symptom known to man!  Fever, chills, body aches, headache, the works.  After a few days of this, Mayo Clinic became concerned that perhaps I had a line infection in the central line in my chest, so they sent us to the ER, where they took blood cultures and started me on IV antibiotics which we then had to continue here at home over the weekend.  Finally yesterday, we got word that I did NOT have a line infection (just as we suspected) and instead, that flu shot had just knocked me for a loop.  :(  Needless to say, my work came to a screeching halt in the midst of all that!  I'm happy to report though, that I was able to stop the antibiotics last night (and the IV benedryl I had to take because I kept having a reaction to one of the antibiotics!).  Sheesh....if it's not one thing, it's another!  Anyway, I'm feeling much better and just have a lingering cough.  Praise the Lord that this is a new week and I am on the mend!
SO.....I figured it was high time I pop back in here and share these last two cards with you! 
This first card features Betsy's Year of Psalms: October.  I paired it with some images from Sing a Song of Christmas as well as a few branches from Spruce & Sprigs.  I added some red sequins to the berries and around the card. 
I die cut the Basic Bookmark die from watercolor card stock and then added color with my Zig markers and a water brush.  Once that was dry, I stamped the sentiment and stars from Year of Psalms: October.
I also pulled out my journaling Bible and added this Psalm to the appropriate page, which just happened to be right below one of the previous Year of Psalms sets.
And one more for you, this one utilizing another of the To the Point Edgers II dies....this time, I used the edger at the top of the card instead of the bottom.  I love the versatility of these dies.  They really allow you to dress up your card in a myriad of ways!
I used the Stencil Basics: Stencil to blend on a bit of ink to the background.  I also die cut some Vintage Ornaments II from watercolor card stock and colored them, before popping them on the card front.
The sentiment at the bottom is from O Holy Night.  By stamping it a couple of times, it darkened the color enough that it really popped from the background, even though the dots were added using the same color of ink.
All right, I'm off for now, but thank you for your patience with me in sharing these projects a bit late.
Hope you have a great day!
Follow me on Instagram, Twitter and Pinterest for all the latest updates.
{Christ Is Born supplies -- click on thumbnails}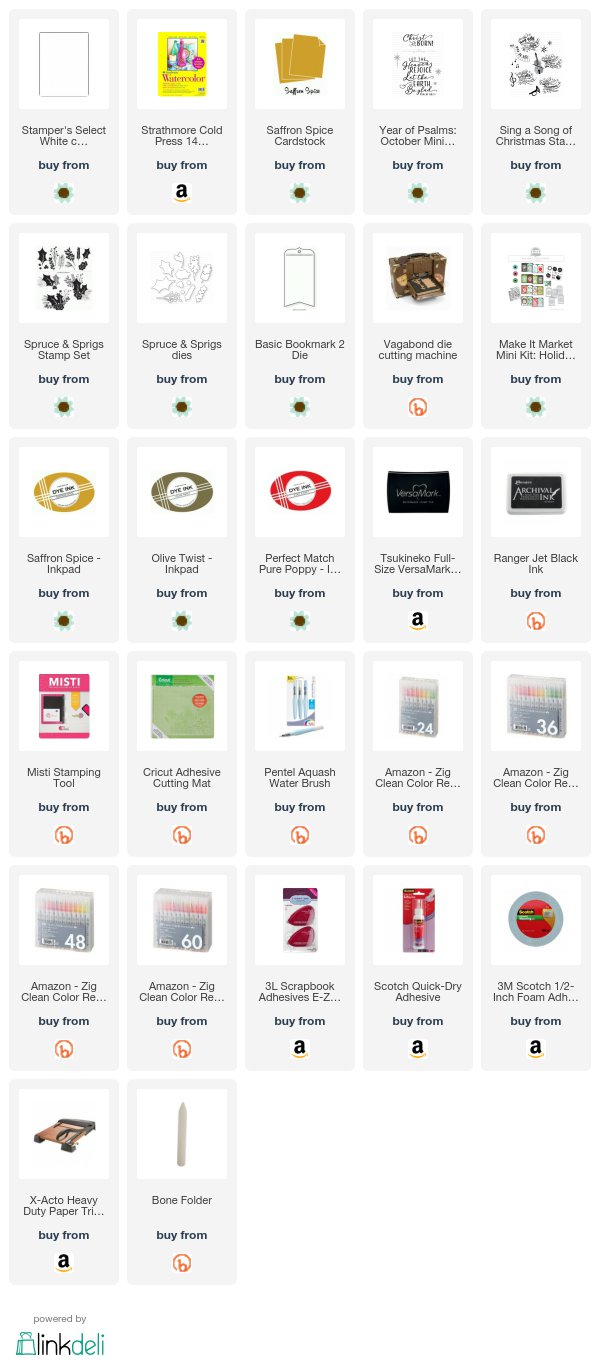 {Merry Christmas supplies}