Hey, Friends!  Thanks for stopping in today!  I've got a few more projects to share for the Papertrey April Countdown.  Lots of thank yous to show you, because I've got lots of catching up to do, on saying thanks to quite a few people who've been such a blessing to us in recent months.  I ran out of thank you cards, so I'm in thank you card production mode, trying to play a bit of catch up!  That being said, let's get right to today's projects, Mmm'k?
All of the new products you're getting peeks at this week will be available for purchase at Papertrey Ink beginning on April 15 at 10pm EST.
For this first one, man, did I have fun?!  I used the new Botanical Bounty stamp set by Jennifer Campbell.  You know me and flowers....I haven't met too many that I didn't love and that applies to stamps too, apparently!  Hahaha.  So, I die cut and stamped lots of different flowers and leaves from the set, using my MISTI stamping tool and some ink blenders to add some color variations.  I especially love those pink & orange flowers (hibiscus burst & orange zest again...apparently I'm on a kick with those two colors this release!  They're so fun together!).
I also pulled out my Huge: Thanks dies and die cut a hibiscus burst layer as well as the larger back layer from white card stock, to create the layered sentiment.  
I used one of the Stencil Basics: Diamonds stencils and some cocoa bean ink to add some detail to the cocoa bean card base and then piled all the flowers and sentiment die cuts on top.  Lastly, I trimmed off the top and left edges of the card, leaving the leaves on the right to stick off the side of the card.  This provides a bit of balance, while also keeping my card from looking like an overgrown jungle!
Next, I used the new Bold Borders: Flare die from Lizzie Jones and cut the white flare layer to lay right on top of a white card base.  
Sandwiched between the two layers is some watercolor card stock on which I used my Zig markers and a water brush to blend on 4 marker colors.
When the watercolor panel was dry, I stamped a couple of sentiments from Sentiment Staples: Thank You with some true black ink.  Honestly, this is a pretty quick and simple card but thanks to all the detail in that Bold Borders die and some watercolor, it packs a pretty big punch in the detail department!
One more for today.  For this card, I used Betsy's new Butterfly Folk and Butterfly Folk Outline stamp sets.  Betsy's got two sets to give you the option to stamp solid images or outlines, whichever you prefer.  In my case, I used both sets here, letting one support the other.
I die cut and stamped several images from Butterfly Folk, doing a bit of ink blending on both the butterfly wings as well as the little flowers and leaves die cuts.  Then, I stamped some fresh snow outline butterflies on the card base, filling in a bit around the placement of my focal images.  
Side note: I used the new gray color here, that's coming soon to Papertrey!  Loving this great color!  For the sentiment, I pulled out the Penned Elegance stamps and dies to add the "thank you" and topped the little flower die cuts with some sequins from my stash.
I love how we can use so many different products from Papertrey's line up, to say thank you.  And I love how well Papertrey's stamps mix and match with each other.  So many options!
Be sure to visit the Papertrey Blog today for lots more inspiration!  
Thanks for coming by today!
Follow me on Instagram, Twitter and Pinterest for all the latest updates.
{Thanks supplies -- click on thumbnails}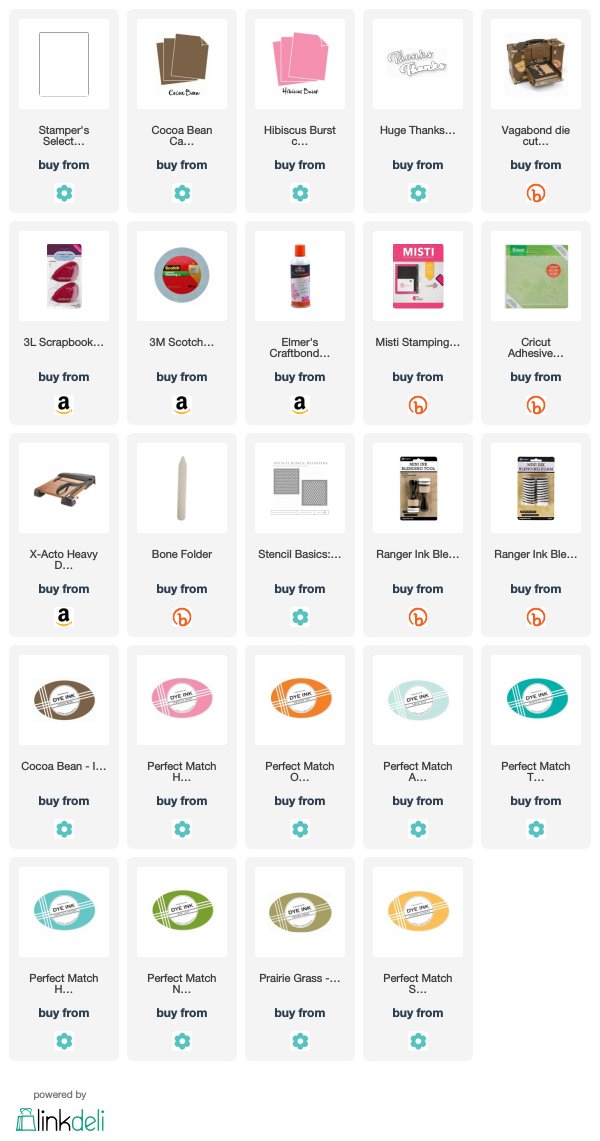 {For Being So Thoughtful supplies}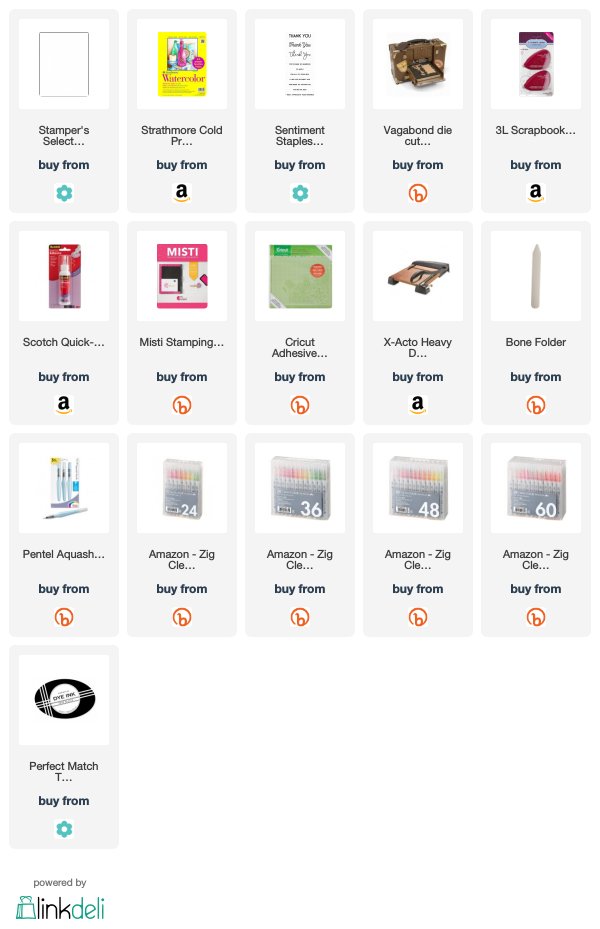 {Thank You supplies}