Hey, friends!  Welcome back!  I'm so glad you're here because the Papertrey April Countdown is well underway and I've got a couple more fun new products to tell you about today!
All of the new products you're getting peeks at this week will be available for purchase at Papertrey Ink beginning on April 15 at 10pm EST.
To get started, I've got a card for you that features a new set Betsy has designed called Fence Line: Spring.  It's a fun little scene-building set that lets you stamp a fence row and all sorts of little seasonal items around it, to create a fun little scene.  And because I still have sooooo many thank you cards that I need to send out to so many dear ones who've blessed us in one way or another during the course of my transplant and recovery, I will likely be making thank you cards from now until kingdom come!  Haha!  So I paired Fence Line: Spring with the previously released Sentiment Staples: Thank You.  I have a feeling that set is going to earn a permanent place on my desk for the next several months.  :)
Anyhoosie, it should come as no surprise that this set was a particularly fun one for me, thanks to all those springtime flowers that can be stamped and added all around the little fence.  After not being able to have flowers for so long post-transplant, I'm so looking forward to all the flowers to come this spring and summer!  I'm getting excited for our annual planting day just thinking about it!  So I "planted" all sorts of little flowers around the fence, as well as added some grass, red wellies just like my real ones, and a cute little bunny because our backyard has an abundance of those -- and squirrels -- too!  Haha!
To get that mid-gray color on the mailbox, I used smokey shadow ink but stamped it off first before stamping the mailbox.  I repeated that process a couple times.  I also did a bit of ink blending on the tulips with some hibiscus burst and orange zest inks -- gosh, I love that combo! -- as well as on the leaves and grass with a couple of greens.
And all of it is layered on one of Betsy's new die sets -- the Noted: Simply Stitched dies.  I used dies from this collection for both the card base as well as the pale peony layer on top.
And here's a cutie-pie little number featuring a pair of new stamp sets by Heather Nichols, called Paws & Kisses and A Bit More: Paws & Kisses.
I started out with a kraft card base that I die cut with one of the Noted Scalloped A2 dies.  Next, I pulled out some watercolor card stock and die a bit of ink blending on it with ink blending tools and hibiscus burst and orange zest inks.  Then, I took my water brush and while squeezing the barrel end, flicked water droplets onto the card stock with my other hand, by simply flicking the bristles of the brush over the card stock.  Easy peasy but such a fun bit of detail it adds!  I didn't want to wait for the water to dry, so I used my heat tool to speed along the drying process a bit.  
Then, I stamped the paw prints and sentiment with cocoa bean ink, being mindful of where I knew I wanted my die cut heart to be.  Then, I die cut the heart and simply popped it up on the card base with foam adhesive, while the rest of the watercolor panel got adhered flat.


I stamped the little doggie from A Bit More: Paws & Kisses with a variety of browns, thinking of my sweet Windsor boy the whole time.  Technically, I think he was asleep here in the studio when I was stamping this!  Haha.
All righty, I'm off for now but don't forget to check out the Papertrey Blog for lots more inspiration featuring this month's new releases!  
I'm so glad you popped in today!  Wish I could make you a cup of coffee or tea and we could chat about the release!  Anything in particular that's grabbing your interest so far this month?  I'd love to hear!
Follow me on Instagram, Twitter and Pinterest for all the latest updates.
{Thank You So Much supplies -- click on thumbnails}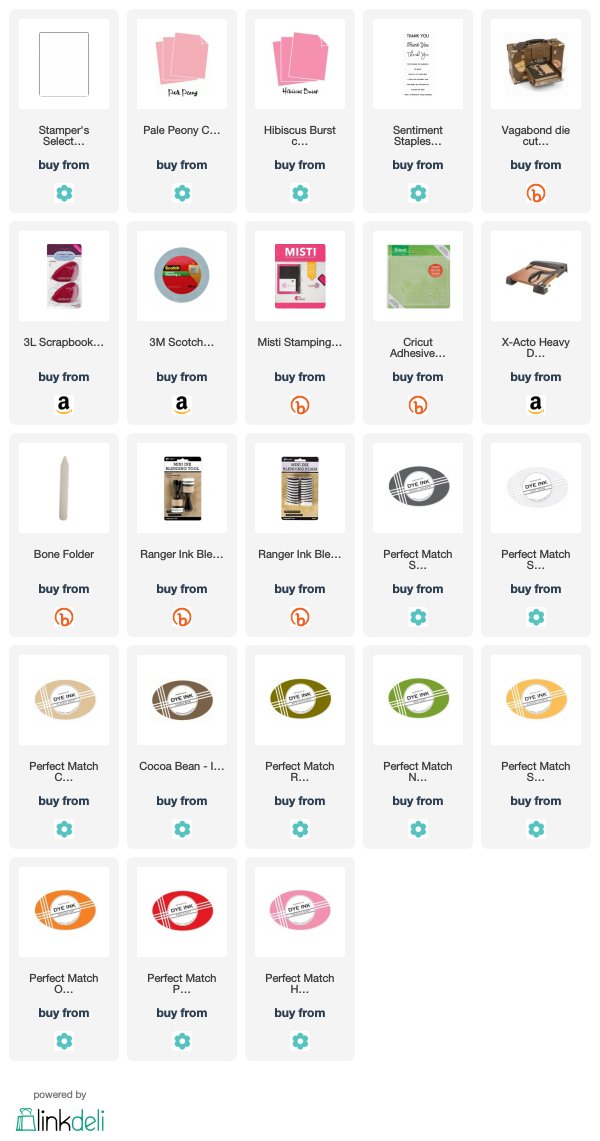 {Dogs Leave Paw Prints on Your Heart supplies}