Happy Saturday, Friends!  Today, I get to help introduce you to Lizzie Jones' new Forest Floor: Summer set, paired with my new Cover Up: Hexagons stamp set!  Can't wait to show you what I've come up with today......let's dive right in, shall we? 
All of the new products you're getting peeks at this week will be available for purchase at Papertrey Ink beginning on May 15 at 10pm EST.  You can actually see all of today's new product introductions -- stamp sets included -- HERE!  Go check them out!
I used Forest Floor: Summer stamps and dies to cut out the sweet little hawaiian shores frame as well as the berries, blooms and leaves.  In the case of all of these images, the stems are longer, allowing you to use them in a variety of ways.  Don't be afraid though, to do as I've done here, and snip those stems a bit shorter if need be, to make them fit your overall design perfectly.  
The sentiment here, is comprised of two stamps from Forest Floor: Summer.  For the hexie background, I used Cover Up: Hexagons.  To achieve that sort of vintage look, I inked the stamp VERY lightly and quickly, and then stamped it lightly and quickly as well, so that the result would be somewhat spotty.  I also knew that I wanted the top right corner to be blank, so I didn't ink up that portion of the stamp at all.  Then, I used a bit of true black re-inker and a water brush, to splatter on some ink blots.  I really love this look, particularly on the saffron spice card stock.  I think it looks very vintage and very cool!  I'm gonna have to remember to do this again!
Next up is a card that mixes and matches lots of goodies you may already have on hand, with these new items!  Don't you just love how well Papertrey's old and new products play together?  Gives you so much more bang for your crafty buck!  Anyhoobs....I started off with an aqua mist panel of card stock and stamped Cover Up: Hexagons in new leaf ink.  The stamp is designed so that if you want to completely cover the entire panel, you can simply stamp it more than once, lining up the hexies.  However, I like leaving just a bit of a border around my images and in this case, it gave me the perfect spot to add a bit of my sentiment.  
As for all those flowers, I paired my Farmer's Market Florals with Stitching Garden and the queen anne's lace image from the new Forest Floor: Summer.  It's so fun to pile on the flower layers sometimes!
The banner is from the Huge Sentiments stamp set, and I paired it with the Huge: Thanks dies.  I added the "You've been so generous" from Sentiment Staples: Thank You.
Next up, I went pretty light and airy and stamped the white card base with Cover Up: Hexagons in summer sunrise ink.  Next, I die cut a summer sunrise Tag Sale #12 die cut and topped it with a couple of die cuts using the new Forest Floor: Summer dies.

I stamped the frame from Forest Floor: Summer in true black ink, and on the center die cut, I blended on some orange zest and hibiscus burst inks, with some ink blending tools.  The sentiment is from Sentiment Staples: Thank You.
I added some die cut strawberries and leaves from Forest Floor: Summer and topped them with a flower from Gran's Garden that was stamped with two layers of summer sunrise and some hibiscus burst centers.  The strawberries are stamped with berry sorbet ink and topped with pure poppy.
Ok, one more for you today!  This one features the new Seasonal Borders: Summer set by Betsy Veldman, and as you can see, I paired this one too, with Cover Up: Hexagons!  I love using those hexies as a subtle little background EVERYwhere!  Haha!
I die cut and stamped a pile of flowers and leaves from Seasonal Borders: Summer and goodness, how luscious are those colors?!  Hibiscus burst flowers topped with orange zest and additional pops of limeade ice and summer sunrise.  The leaves were all stamped with new leaf, hawaiian shores and olive twist inks.
And that sentiment is another from Sentiment Staples: Thank You because I am still needing to make and mail out thank you cards over here!!  Haha!
As for the background layers, the new leaf hexies were stamped on hawaiian shores card stock.  Behind that is a layer of the new limeade ice bitty big paper and check out the white card base!  It was die cut with the new Noted: Pinked Edge 2 dies by Betsy!
All right friends, I need to run but I hope you're having a fabulous weekend!  
Don't forget to pop over to the Papertrey Blog today!  You won't want to miss it!  
Happy weekend, loves!
Follow me on Instagram, Twitter and Pinterest for all the latest updates.
{Celebrate the Simple Things supplies -- click on thumbnails}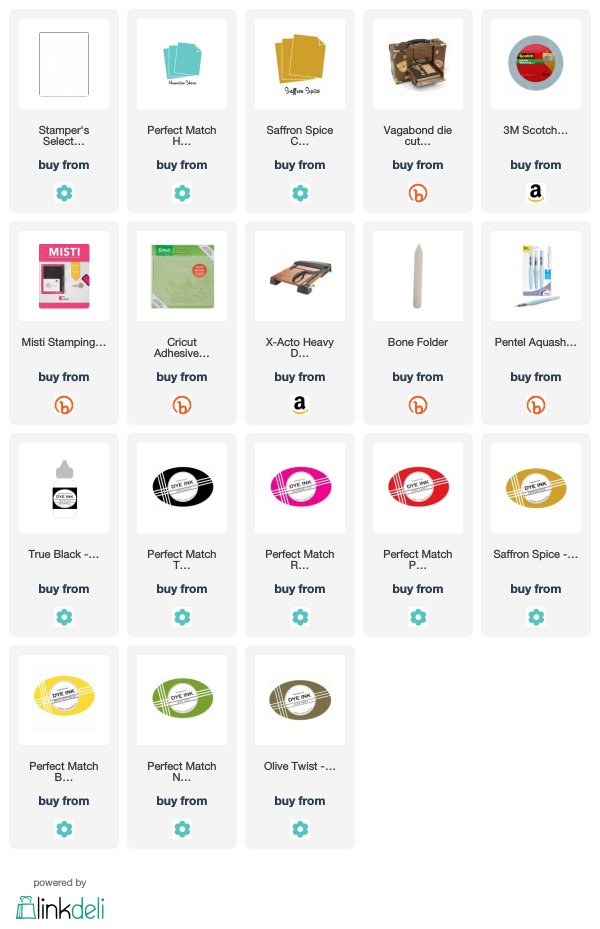 {Sending Huge Thanks supplies}

{thank you supplies}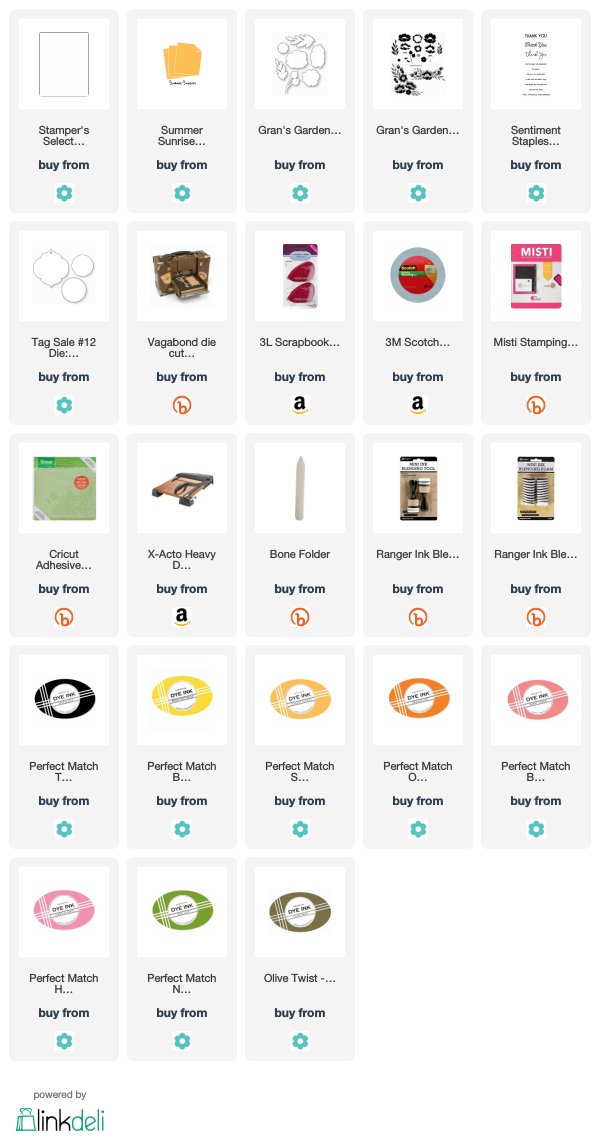 {THANK YOU supplies}