Hey there!  It's the last day of the Papertrey May Countdown and today, we're showcasing a wide variety of products....truly a little something for everyone!
All of the new products you're getting peeks at this week will be available for purchase at Papertrey Ink beginning on May 15 at 10pm EST.  You can see all of today's new product introductions HERE!  Don't you love being able to see the stamp sets in full now, before Release Day?  Is it helping you to plan out your shopping lists a bit easier?
This first card showcases two new sets, Betsy's new Text and Texture: Roses as well as the Words to Live By: Courage sentiment set.  I started by stamping the two large rose panels from Text and Texture: Roses with new leaf and tropical teal inks on hawaiian shores card stock.  Then, I cut the panel with one of the Noted: Pinked Edge 2 dies.
I created the little sentiment tag with stamps and the coordinating die from Words to Live By: Courage, cutting the bottom of the white panel with one of the Noted: Pinked Edge 2 dies.  I also layered a couple of the "courage" die cuts, slightly off-setting the hawaiian shores layer on top, from the new layer in back.
I layered the whole thing on a white card base, to really let that pinked edge pop!
Ok, one more for today.....this one makes me think of our dear Aussie friends in Australia!  It features some images from this month's Glorious Globes: May, including one with Australia as the focus of the globe.  I layered the solid circle in pretty peony burst under the Australia layer, stamped in orange zest.  And of course the base and die are both from Glorious Globes: Basics.
In the upper corner of the card, I used this month's newest Corner Adorner: May set, to create the pretty floral layer.  Behind that, I used the Mix & Mat: Pretty Brackets die to cut out the detail on the white layer and stamped a sentiment from Corner Adorner: May.
The pretty peony layer was cut with another of the Noted: Pinked Edge 2 dies and the whole thing was layered on a kraft card base to finish things off.
One more for today.....for this one, I used another Noted: Pinked Edge 2 die cut but this one is stamped with Cover Up: Hexagons for a bit of added interest.  On that is layered a couple of Tag Sale #12 die cuts as well as a circle cut from the same set.  

The birds are from the Brushed Birds stamp set and I layered them on a stamped die cut from the Beautiful Berries: Autumn set.  
To finish this one off, I added a sentiment from Never Enough: Birthday.
I hope you've enjoyed today's projects!  How's your wish list coming along?  Have you got your shopping list all made out?  Be sure to check out the Papertrey Blog as you're deciding what you just have to have this month!  ;)  
Thanks for dropping by!
much love,
Follow me on Instagram, Twitter and Pinterest for all the latest updates.
{Birthday Greetings supplies -- click on thumbnails}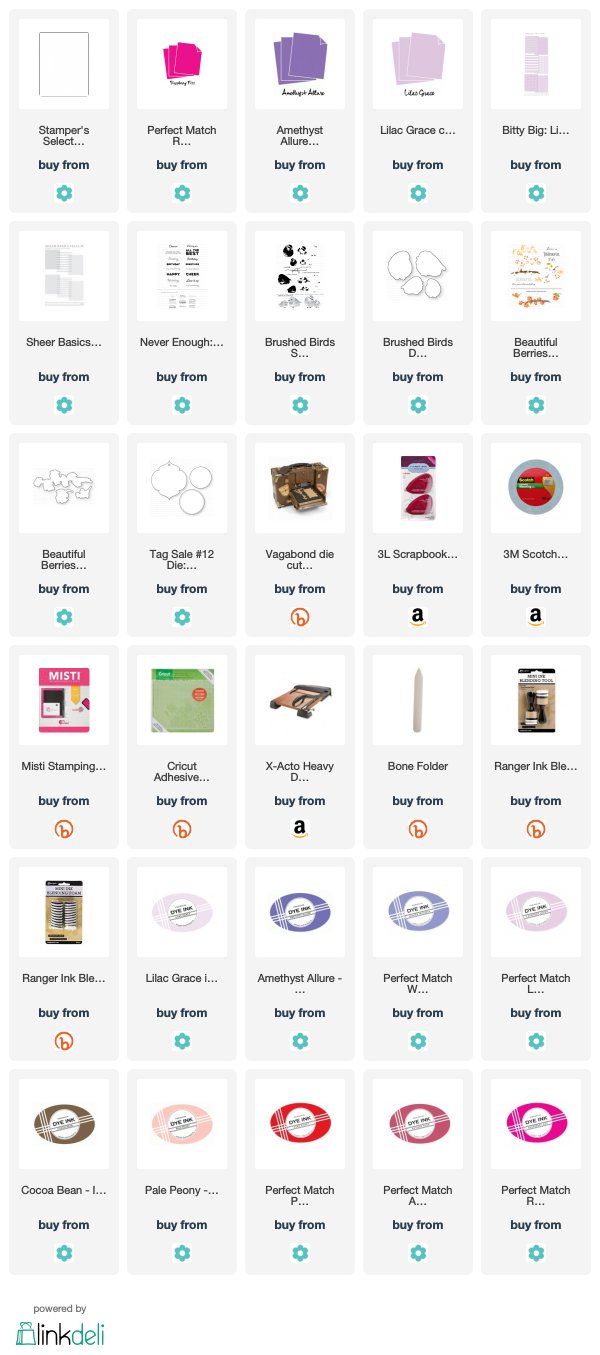 {Faith Turns Fear Into Courage supplies}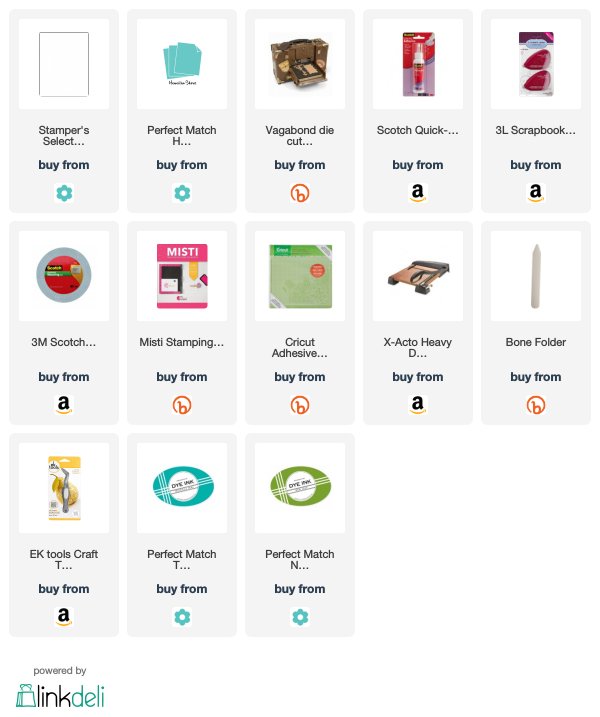 {So Glad We're Friends supplies}